Avimimus
Diet
Diet:
Omnivore
Classification
Classification:
Terrestrial
Cost
Cost:
Badge Unlocked
Health
Starting:
Elder:
100
600
Damage
Starting:
Elder:
10
60
Oxygen and Moistness
Oxygen:
10
Moistness:
None
Description
Description:
The Avimimus is a small theropod dinosaur. These small dinosaur are typically walked on two legs(Theropoda is Greek for "beast feet") and often characterized by having feathers or feathers like structures. The Avimimus lived in the Late Cretaceous Period.
Height
Height:
3 FT
Length
Length:
5 FT
Weight
Weight:
101 LBS
The Avimimus is a small birdlike theropod dinosaur from the Nemegt Formation living 70-65 MYA in the Late Creatceous. Its name means "Bird mimic" due to its close resemblance to modern day birds.
It is a basal ceanaghathid which lived with many other popular "bird like dinosaurs" like Deinocheirus,Zanabazar,Gallimimus,Mononykus and many others.
It is one of the dinosaurs showing direct evidence of feathers which might have served it in thermo-regulation, camouflage or mating displays.
It has a yellow beak, a plump grey and feathery body, small hands possessing a almost bird like posture with inaccurately pronated hands with fingers all being the same size. It has naked legs resembling the legs of an Ostrich and dark and light red feathers on it's hands and tail.
It is really horrible at climbing because of its bad model and hitbox. It is expected to get a remodel one day.
Model by Guest32967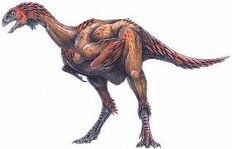 Advanced Stats Board✓©
Max hunger:60
Time before elder:14 minutes
Speed:24
Sprinting Speed:30
DPS:20
Bleed damage:1 Attack rate:1,5
DNA per day after 24 days:5
Counter with:Utahraptor
Dodo
Cost
Cost:
twitter code = 060398
Diet
Diet:
Herbivore
Classification
Classification:
Terrestrial
Health
Starting:
Elder:
100
600
Damage
Starting:
Elder:
10
60
Oxygen and Moistness
Oxygen:
10
Moistness:
None
The Dodo
☀(Raphus cucullatus) is a extinct bird that had life after the dinosaur age. They went extinct near 1662 when the last sighting was confirmed. Being a old animal type for sure. The Dodo was said to eat fallen fruits, nuts, seeds, bulbs, and even crabs. Making it unusual to be a Herbivore in Dinosaur Simulator.
The Dodo in Roblox's Dinosaur Simulator is blue, and is made with a waddling animation when walking, or sprinting.
Model by ChickenEngineer.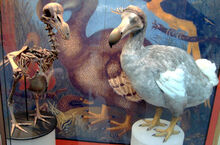 The Chickenosaurus is a reference to a living animal today. The chicken. They are most of all known to live and be raised in farms. Females are for eggs and males are to be slaughtered, and made into some type of chicken food. Females lay eggs, and the eggs are what you buy from the store. It takes the name Chickenosaurus because of causes that scientists have been working on creating a real live chicken dinosaur hybrid.
The Chickenosaurus in Roblox's Dinosaur Simulator takes a more chicken look than dinosaur. The twitter code is 060515.
Model made by ChickenEngineer
Ad blocker interference detected!
Wikia is a free-to-use site that makes money from advertising. We have a modified experience for viewers using ad blockers

Wikia is not accessible if you've made further modifications. Remove the custom ad blocker rule(s) and the page will load as expected.