Camarasaurus
Diet
Diet:
Herbivore
Classification
Classification:
Terrestrial
Cost
Cost:
320 DNA
Health
Starting:
Elder:
270
1620
Damage
Starting:
Elder:
30
180
Cost
Defense:
15
Speed
Starting:
Elder:
Undetermined
18
Oxygen and Moistness
Oxygen:
10
Moistness:
None
Growth Rate
Growth Rate:
0.6
Description
Description:
TBA
Height
Height:
27 FT
Length
Length:
69 FT
Weight
Weight:
120000 LBS
The Camarasaurus is a medium-sized sauropod in dinosaur simulator.
It is one of the many blocky dinos with bad animations and models with some other examples being Sauroniops, Futalognkosaurus and others. Which is probably the reason for nearly nobody playing it or ever realising it's existence. But Camarasaurus can range a lot of dinosaurs. It has a thin neck, a dark green body along with dark orange stripes that run from the beginning of it's neck, all the way to the tip of it's tail.
The Camarasaurus was a giant species of sauropod dinosaur from the Morrison Formation of North America, it lived during the Late Jurassic 155-145 MYA. Possible predators included Allosaurus,Marshosaurus, and Saurophaganax.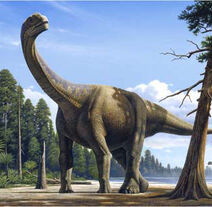 Ad blocker interference detected!
Wikia is a free-to-use site that makes money from advertising. We have a modified experience for viewers using ad blockers

Wikia is not accessible if you've made further modifications. Remove the custom ad blocker rule(s) and the page will load as expected.