Mastodonsaurus
Diet
Diet:
Carnivore
Classification
Classification:
Terrestrial and Aquatic
Cost
Cost:
160
Health
Starting:
Elder:
175
1050
Damage
Starting:
Elder:
15
90
Oxygen and Moistness
Oxygen:
10
Moistness:
None
Description
Description:
Lived during the Triassic Period.
Height
Height:
3 FT
Length
Length:
18 FT
Weight
Weight:
??? LBS
The Mastodonsaurus is a small amphibian (In-Game) from the Middle-Triassic period and was released into the game in the 5.6.0 update. The Mastodonsaurus is a weak but fast amphibian in the game and is green with an orange underbelly.
The Mastodonsaurus is a weak, and fast amphibian. Because of this, most players prefer to travel between lakes and oceans with the Mastodonsaurus to find a safe place to live.
Trivia
It is usually called the Frog, but is sometimes called the Newt, and Kek.
Weirdly,even though a mastodonsaurus in real life would die on land after a certain amount of time,the ingame mastodonsaurus doesn't have moistness
It's the second amphibian added to the game,with the first one being Koolasuchus.
Mastodonsaurus was a abnormally large temnospondylian amphibian which lived in the Triassic period.
☀In real life, the mastodonsaurus was a medium sized 3-4 meters long temnospondyl amphibian,that lived like a crocodile,and attacked prey that got next to water.It could not stay out of water for too long due to it's skin and would die if it stood out of water too much.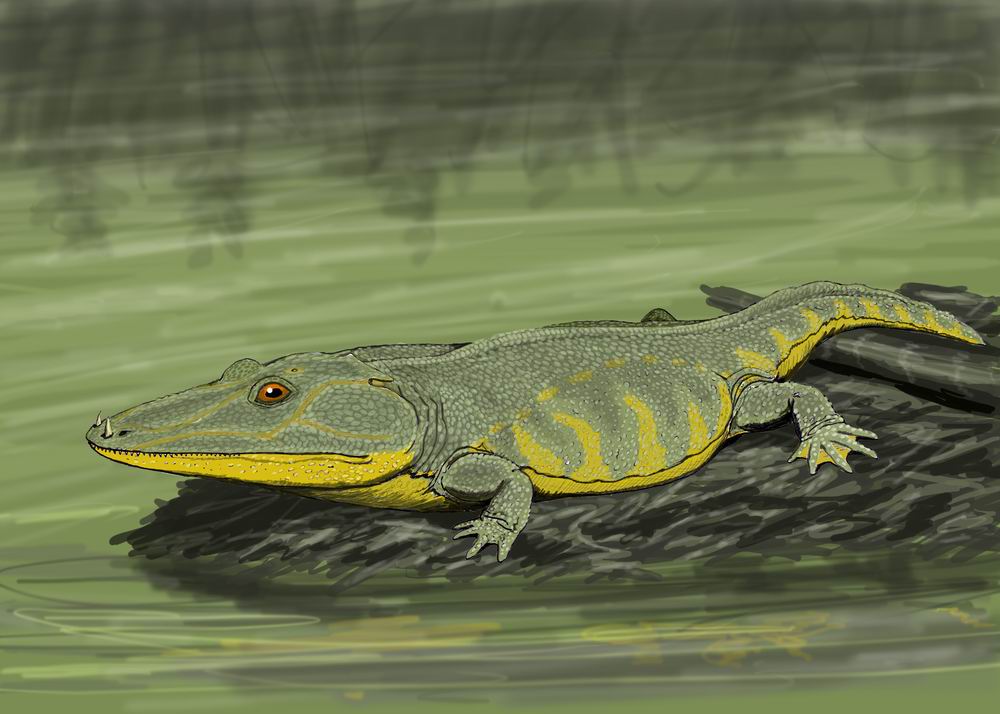 Ad blocker interference detected!
Wikia is a free-to-use site that makes money from advertising. We have a modified experience for viewers using ad blockers

Wikia is not accessible if you've made further modifications. Remove the custom ad blocker rule(s) and the page will load as expected.